THIS CONTEST IS CLOSED! CONGRATULATIONS TO LISA D! COMMENT #33!


Thank you to all that participated!
I have been given the awesome privileged to review and giveaway the Undercover Mama nursing shirt! This is a must have for all nursing moms. How many times have you been sitting at a restaurant with half your shirt up exposing your belly and part of your back and you are sure there are gawking eyes across the way just wondering what you are doing since they can't see your babies precious head. Well the under cover mama lets you nurse in the most discreet way, I just wish I would have known about this product a year ago. This shirt makes sure that the only thing exposed is your nipple area. You don't have to worry about putting a blanket over your child's head and this is especially useful when you have a baby who does not like their head covered. I remember J myster at a certain point did not like being under my nursing shall. One of the best bonding experiences with your baby is being able to look at their sweet face while you are nursing them and you can't really do that with a shall or blanket over their head. So while the undercover mama shirt is discreet it also allows for eye contact with your child while nursing in a public place or even around the house. I give this shirt, while simple in its making a huge 2 thumbs up! While the shirt isn't 100% peek proof I feel its 99% proof.
This is how the shirt works:
Its really simple and I have found that you can even hook it to a regular bra as a cover for a cute tank top. So are you hooked yet! I know I am!
Here is how you can get this shirt: You can buy it
here
for just $20!
or
you can win it!
Rules:
1. Each entry must have an email address in the comment.
2. Giveaway only open to the U.S.
Mandatory Entries:
Go to the
undercover mama store
and tell me which color top you like, leave a comment below with your email address. (1 entry)
Subscribe to my
newsletter
here or follow on Networked Blogs (2 entries for both, 1 for either or)
Follow Under Cover Mama on
Facebook
(If you don't have a facebook account, then signing up for my newsletter will count as this entry as Under Cover Mama Doesn't do Twitter) (2 entries)
Extra Entries
Be A GFC Follower (1 entry)
Grab my button and put it on your blog and link to where I can find it (2 entries)
Blog about this giveway or add a link to a giveaway page or sidebar (3 entries)
RT: @mommyonlyhs2hds Win an Under Cover Nursing Shirt on Mommy Only Has Two Hands! http://tinyurl.com/2fxxtb8 (twice per day, 1 entry each)
Contest Ends 2 Weeks from Today! October 13th at 12:00pm Arizona Time.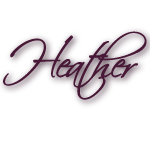 *Please vote for me. Just 2 click! Click the "VOTE UP" button*