I don't know about you, but I need coffee like I need oxygen, so good coffee is a must.
Community Coffee
is the way to start your day! Why do I say this? Well as a coffee drinker, I am the biggest critique of what good coffee is, so when Community Coffee had me do a review, I jumped at the chance. When I found their package outside my door 2 days ago, I did a little happy dance, I clapped my hands, and I ran to clean my coffee pot. I was super excited!
Now normally I have my coffee iced and since I drink about 4 cups a day I choose a breakfast blend. So a
breakfast blend
is what I chose this time too, but instead of iced, I didn't think I could do a proper review unless I tasted this roast hot and with only a dash of creamer. I wanted to get an accurate taste of this 100% Arabic coffee bean blend.
Well it passed with flying colors, it was smooth yet bold if it can be both at once. Meaning it wasn't too strong for my liking, but had a bold enough unique flavor just right for your morning drinker. Like everything else that comes out of Louisiana this coffee has soul.
Community Coffee
has been a family owned business since 1919 and home to Baton Rouge Louisiana started by the Saurage family. This coffee is dubbed the state coffee of Louisiana and has been around for four generations! As the largest family-owned retail coffee brand in the U.S., their Company grew from a small country store in Baton Rouge over 90 years ago, founded by Henry Norman "Cap" Saurage. The coffee became so well known that Cap named it "Community" in honor of his loyal friends and customers. Because of the popularity of Community Coffee Cap decided to close his grocery stores and venture into the coffee making business and turned his backyard into a coffee mill. Devoting all his hard work and time, Cap made Community Coffee what it is today, enjoyed by many restaurants and businesses in Louisiana. And now I get to share this great product of Louisana with one of my awesome readers! I can't wait to share this with you.
So in addition to great coffee I also got to try one of their Fleur-De-Lis travel tumblers. I love tumblers because I can take my coffee with me while I'm grocery shopping and mulling over my grocery list. Not only is this tumbler a perfect reflection of New Orleans, it has a great design! Have you ever come across a tumbler with a lid that was hard to clean? This lid is easy to clean and while not spill proof, is definitely stylish and a must have for a coffee drinker on the go.
So while we say Louisiana is home to good ice tea (which they also provide), its also home to awesome coffee...Community Coffee!
How do you get this coffee?
They have a whole online store full of different arabic roasts and blends not to mention gift sets for the upcoming holidays! ; )
or
What will you win? A bag of coffee of your choice roast and blend, and the Fleur-De-Lis Travel Tumbler!
Here are the rules:
With each entry leave me a comment below and your email address. Without an email address I can not contact you. Open to the US only.
The first 3 are Mandatory Entries:
Fan Community Coffee on Facebook (Tell them Heather from Mommy Only Has Two Hands sent you) (1 Entry)
If you don't have a facebook, than fan on twitter or (either or)
Follow Community Coffee On Twitter (Tell them Heather From Mommy Only Has Two Hands sent you) (1 Entry)
Be A GFC follower, bottom bar ( 1 Entry) (leave a comment for this even if you've been following me for awhile)
EXTRA ENTRIES:
Subscribe to my Newsletter (also on my sidebar) (2 Entries) (leave separate comments)
Retweet this giveaway!
RT @mommyonlyhs2hds Coffee/Tumbler Review & Giveaway! Enter 2 win!
http://bit.ly/b3NDS9
(1 entry per day)
Contest ends Monday October 11th at 12:00 pm
Winner is chosen thru random.org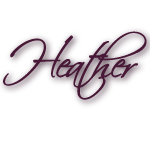 *Please vote for me. Just 2 click, click the "VOTE UP" button*