Welcome to 'Today A Year Ago' Thursday Blog Hop
Lets go down memory lane! Every Thursday, come join us in 'Today A Year Ago'!
It can be something you posted on your blog a year ago, a memory, or even better, a photo taken a year ago!
This was my little man when he learned how to pull himself up on things!! This is shortly after he learned how to sit up, pulling himself up and crawling just came next within a week of each other. We had to put the baby gate up in the kitchen because this new mommy was afraid he'd split his head open. As he got more and more mobile, the gate came down.
So What Happened With You A Year Ago Today?
It's all simple:
1.Follow your hosts:
From PDX with Love
,
Mommy Only Has Two Hands
, and
Wyatt Family Farm
(we will follow you back)
2. Grab the button and post it in your blog.
3. Come back and add your link to the post.
4. Visit as many blogs as you can. And remember to leave some love. Comments are like food for us!
5. And the most important thing:
HAVE FUN!
Please do not link up on this blog hop unless you plan to participate in the hop or at least share our button on the sidebar of your blog, your entry will be deleted if we can't find our button or your post. Thank you!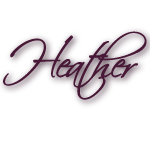 *Please vote for me. Just 1 click!*