These are the five winners in no particular order:
(
All winners have already been emailed, tweeted or facebooked
)
Malena for Comment 69!
Miss Yingling for Comment 60
So I was given an opportunity to take the
Dan-e Challenge
and while at first I was skeptical because I didn't want to consume anything in a vitamin form that was so new to the market or possibly not FDA regulated. There are currently no vitamin supplements that are FDA regulated, so I wanted to make sure the ingredients were as natural as they come, and they are. Dan-e is an all natural herb and nutrient blend. When asked to take the challenge, I first googled Dan-e to see if there was any negative press associated with the product. If I'm gonna put anything in my body and do a review or giveaway for it, I want to know how it has affected other people first. I set up google alerts to recieve news and info on it for a week before I accepted the challenge and to my relief found nothing negative about
Dan-e
. So I wanted to disclose this information first before I go ahead with my review.
I was given 8 weeks of
Dan-e
to try and told that after the first 2 weeks I would start to notice an energy boost. I have tried Dan-e for 5 weeks and I can say with confidence that I believe I have noticed an energy boost. I've never gotten into any sexual details on this blog before, so I'm not going to now, but I'm gonna say that my husband is happy with my current state of friskiness. No this is not viagra, this has no un-natural ingredience. Everything in Dan-e is natural and Dan-e was founded by a gynocologist who had post pregnancy or menopausal women in mind. For me its post pregnancy. Raise your hand if your desire to have sex after having a baby wasn't some what diminished? For me that lasted for about a year...then slowly started to come back. And now after being half way thru my Dan-e challenge, I can say I feel like my pre-pregnancy hormones have definitely made a come back. I feel more spunky and I think its helped in the working out area too.
My friend Tiffany and I have this challenge to get bathing suit bodies by June. (If you've been reading my blog, then you already know that) We try to work out 3 days a week and during each work out we get about 2 hours of cardio and muscle building in. I'm still not the best runner, but I feel like I can run longer.
So Dan-e didn't want to just award 1 of my readers this awesome 8 week challenge, they want to give 5 of my readers this opportunity. I can definitely say if you stick to it, you'll notice a difference, or at least a cleaner house! LOL! :)
Here are the contest rules:
Open to U.S. Only!
You must leave your email address with each entry.
Do not compile your entries into one comment, or that one comment will count as 1 entry, leave separate comments for each entry.
With tweets you must provide the URL of your tweet in your entry.
With Facebook likes, leave Dan-e a comment and provide the URL to your comment with your entry.
Mandatory entries:
1. Subscribe to my
newsletter
(2 entries) *
must confirm subscription
*
Extra entries:
1. Follow me on GFC (left sidebar)1 entry)
2. If you fanned/followed Dan-e on either Facebook or Twitter, fan or follow their other page! (2entries)
3. Follow me on
Twitter
and mention me about this giveaway (2 entries)
4. Fan me on
Facebook
. Leave a comment about this contest. (2 entries)
7. Retweet this giveaway! (two entries per day) *
must space out the tweets and provide URL of tweet
*
Retweet:
Take the Dan-e Challenge! 5 potential winners from
@mommyonlyhs2hds. Contest ends December 30th. http://ow.ly/3mBO2
8. Sign up for my newsletter for my fund raising efforts for
Rescue Her
or
Lynhea Designs.
(4 entries per sign up! ) *
Must confirm subscriptions
* Find links on the top tab under "My Shops" and "Rescue Her"
Contest Ends Thursday December 30th
.
*Note* If you are pregnant or breastfeeding, or considering becoming pregnant, please consult with your doctor before use.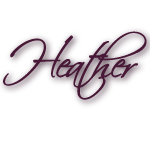 *Please vote for me. Just 1 click!*