For This stay at home mom/nanny it is quite a treat to be able to go to a comedy show and Ball in the same weekend. Since most of my weekends are spent playing catch up on loads of laundry, dishes or anything else that needs to be done over the weekend, this Cinderella actually had the chance to put make up on, dress cute and laugh and drink a little too much.

Friday night I did not drink, I simply laughed til my sides hurt at Jeff Dunham's Comedy Show in Prescott, we ate at Hunky Hub's favorite joint Inn and Out and I thought I was going to have to change my skirt because I got hamburger sauce on the front of it, but got it out in the bathroom, thankfully. It totally suits me to ruin nice attire with a big stain on me somewhere. I wore painful heals that almost gave me blisters just from the walk from the stadium after the show to the car. If the ground weren't freezing cold, I would have just took them off and walked barefoot back to the car. So I knew I needed new shoes if we were going to the Ball the next night.

The joke the whole night was that "I wasn't wearing any panties". Anytime we could throw that phrase into the conversation we did and were already in fits of uncontrollable laughter before we even saw the show. Anytime my husband gets together with either of his sisters it is like this. The joking and laughter never ends....it actually kind of drives my mother in law nuts because those jokes are always a little if not a lot inappropriate.

Anyway, we've always thought Jeff Dunham and his team of puppets were hilarious but didn't realize how much more so in person. Also this comedian/ventriloquist is very good on the fly...very good with Improv and very good with people yelling things out from the audience and incorporating it into his act the entire show. The show rocked even though it didn't start well.

I'm glad that we weren't one of the people that were affected by double sold rows and seats. There was even an imaginary row that did not exist in the stadium that was sold. Weird? So unfortunately due to that, the show did not start til a half hour later while they tried to figure out where to sit people. Most of those people were given suite seats, so I think it worked out for everyone.

Guitar guy, Jeff's opening act rocked. "Fist Fights in the waffle house" totally rad song! Google it! He's basically a guy with an awesome sense of humor and an electric guitar.

The show even though it was supposed to start at 7, didn't end til 11pm. I didn't realize a guy with four dummies had that much content. But honestly we could not stop laughing, my husband even had tears in his eyes at one point. The whole stadium was in fits of laughter except for the woman sitting right next to me who had a stone cold straight face the whole time. I kept looking over to see her reaction to some of the jokes and she was a blank slate. Maybe she won the tickets and didn't know what she had gotten into. Who knows.


Here is a taste of Jeff Dunham.
Part Two will be about my husband's invite to the 50th anniversary of the Turquoise Ball. Its by invitation only. Mostly frequented by the hospital's Doctors, CEOs, sponsors and board of Directors, just that my husband was asked to attend this event was pretty rad since not everyone that works at the hospital is invited to this event. Due to the last minute invitation, which came a little over 24 hours before the Ball, Hunky Hub's boss offered to buy me a dress and my husband a tux. I totally should have taken her up on the offer but I didn't want to take advantage of the invite until I saw this amazing Christmas dress in Dillards yesterday. It was cute, a little slinky. It had no straps, so you needed the boob power, or an awesome padded bra to help keep the dress up. It had a black velvet top and a red ribbon the length of my torso that tied in the back and a white skirt that flowed so nicely beneath it just to your knees. I was in love with it as soon as I saw it...however since we already told her I had a dress, we decided to stick with 1 of the 2 dresses I already had...but if we are invited back next year, I'm gonna need a new dress!!
(I will write Part 2, about the ball and that amazing night later)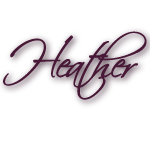 *Please vote for me. Just 1 click!*