So my second day of my 2 day extravaganza started with pretty much primping myself most of the day. We got home from the Jeff Dunham concert at almost 1am. I think it was 12:45am, but it was 1am til I had my make up off, dress off and I could hit the sack.


I knew I needed better dress shoes, so we hit the mall because Hunky Hubs also needed a button down shirt for his suit. After walking painfully the night before in the shoes I already had, clearly my feet had to of widened since childbirth. I needed something less painful especially if there was dancing. So I chose the most comfortable black wedge shoe I could find.
When we got back home, J ate lunch, went down for his nap, then I showered and started primping. That started at 1pm and the Dell Services "Pre-Turquoise Ball" get together was at 5:30 upstairs above the Ball. I'm gonna get a bit gross here but lets just say I neglected my feet ever since I got pregnant which was 29 months ago. They needed some work. Callused feet, hang nails etc....basically flinstone feet. But I worked on them and then painted my toes a pretty blue to match my dress.
After that, I worked on my nails. I also for 29 months did not have a manicure and being the nervous nail biter that I am, I needed to get rid of the hangnails, the icy unmaintained cuticles...etc. plus with all the dishes I wash they are always cracked and I have dry skin and they just aren't pretty hands....so Cinderella can't go to the ball having yucky hands. I gave myself a french manicure:
Then it was a cross between 2 dresses in my closet. One my husband loved, but I hated, the other one I loved but he hated....who won? Me. ;) I gave him every excuse under the sun why I couldn't wear the one he wanted me to wear. I had my reasons.
So I actually did need all 4 hours to shower, tame my feet and hands, curl my hair, do my hair and put on my make up before getting dressed. Before I knew it Tiffany was here to watch J. We took a picture in front of the tree that sort of reminds you of the prom picture your parents take and my camera was on the wrong setting so the Christmas tree lights behind us bled into our faces and it was all distorted. BUT!!!! We got to have our pictures taken professionally at the ball, so I will definitely be posting that on here.
Part 3 of my 2 day Extravaganza/Cinderella story is the fun part. It includes the outcome of what happens when I drink
four
six glasses of wine, to dirty dancing on the ball room floor, a 911 emergency phone call, even though there were like 400 doctors downstairs from us and running in to old professors and KNAZ buds. Stay tuned for part 3 tomorrow! ;)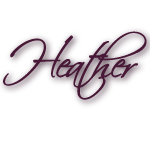 *Please vote for me. Just 1 click!*