So its been about a month in the making and I'm happy to tell you that I love love love the
Fusion Peel
from
Skin Peel
. I was nervous trying any kind of chemical peel because I have sensitive skin, so I was really cautious about it. The makers of these great skin peels first offered me a discount code for my readers, but now have decided to give one of my readers the great opportunity to feel good about their complexion for free!
So let me tell you a little bit about the fusion peel. After talking with a customer service representative from Skin- Peel, who was very helpful in helping me figure out which peel would be best for me, we settled on the fusion peel. Due to years of not really treating my skin well, I needed an aggressive solution to help with some acne scarring that I got during pregnancy.
The fusion peel is designed to clear acne conditions, age spots, melasma and discoloration as well as to help improve skin color, texture and tone. For me I didn't feel or notice much after the first try, but of course I only tried it on for the minimum amount of time of just 8 minutes. I tried it the next day for 8 more minutes and noticed a definite skin softening feel. The third time I used the peel 1 week later, as advised by the very helpful skin peel reps I definitely noticed a fading of some red acne scars that had been on my face for over a year. They are still there, but fainter and very easily covered by make up now, which used to not work well.
My fourth use of the fusion peel definitely made me feel happy to post before and after pictures:
I'm being brave. I'm not gonna say I'm still comfortable with make-up-less pictures, but its definitely better than the before picture after only 4 uses!
I tried hard to get the same lighting conditions, I was in my bathroom both times, the after mght be a little warmer than before. But you can tell from the red acne scar I had on there before is now lowered. Its not a raised bump anymore and I can wear make up and have it completely cover up my scarred acne area! Make up never helped much before!
Impressed? I am. And it gets better because I still have the rest of the bottle to use, so I may do a final review once I've used up all of the product with a final picture of the results and how many times I used it, or maybe just a progression picture every week? How about that?
So Where can you buy this skin peel?
Here at
http://www.skin-peel.com/Default.asp
They have different peels you can choose from and online representatives to help you choose the right peel. These representatives are very nice, very thorough and very helpful! You can also call them toll free at 1.866.468.4771.
From someone who has suffered with acne and acne scarring for a long time I believe this product is a must along with a great skin care regime!
So Skin Peel has offered one of my lovely readers a peel of their choice ranging from a $28 to a $110 value. These are professional peels, so you get professional results!
Here are the contest rules:
Open to U.S. Only!
You must leave your email address with each entry.
Do not compile your entries into one comment, or that one comment will count as 1 entry, leave separate comments for each entry.
With tweets you must provide the URL of your tweet in your entry.
With Facebook likes, leave Skin Peel a comment and provide the URL to your comment with your entry.
Mandatory entries:
1. Subscribe to my
newsletter
(2 entries) *
must confirm subscription
*
Extra entries:
1. Follow me on GFC (1 entry)
2. If you fanned/followed skin peels on either Facebook or Twitter, fan or follow their other page! (1 entry)
5. Retweet this giveaway! (two entries per day) *
must space out the tweets and provide URL of tweet
*
Retweet:
#win a skin peel #giveaway from
@mommyonlyhs2hds. Over $100 value! Contest ends December 28th. http://bit.ly/fFUjEC
8. Facebook this giveaway daily! *Provide the URL* If you don't know how to do this: Under your status update where it says posted 2 minutes ago etc, click on that to get the URL to your update, then post it here for your entries (twice per day)
7. Sign up for my newsletter for my fund raising efforts for
Rescue Her
or
Lynhea Designs.
(4 entries per sign up! ) *
Must confirm subscriptions
* Find links on the top tab under "My Shops" and "Rescue Her"
Contest Ends Tuesday December 28th
.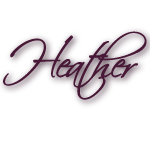 *Please vote for me. Just 1 click!*