So even though I mostly cloth diaper my son, I decided to get a Diaper Genie for the two other babies in my care that are in diapers... to be honest when things get busy, I just throw my son in disposables until I have time to catch up with the laundry. Don't ask me how I went so long without a diaper genie, but we'd just dispose of these diapers in our regular garbage...well when you change lots of diapers through out the day, it starts to smell and no amount of Febreze will help mask the smell of poop.


So since I won a $25 gift certificate thru
Social Mom's Network
, I thought hey I'll buy a diaper genie. It will make my life less smelly. But I didn't want just any diaper genie, I thought for sure the Diaper Genie II would be a "superior" product. I was wrong.
We get home from the site to store pick up at walmart and I start to assemble the product. Looked easy from the instructions, I just had to put a pin in the side to connect the top and bottom of the geni, then put the bag system in that holds all the diapers. From having a cat poo system once I was familiar with how the bag system worked. but when I tried to pull the bag thru after tying the knot, the device that you have to push down on to fit a dirty diaper thru falls apart.
So my husband and I are looking at pictures on the box and the instructions that came with the device and we can't figure out how to assemble the spring hinge back together...finally after struggling with it for a half hour, we get it...or I should say my husband gets it...and I test it with a diaper shortly after.
I discover I have to push hard down on this spring held piece of plastic to get the diaper thru. The first time I only used a wet diaper. The second time I use a poopy diaper. So to do this successfully you have to have small hands and strong hands. You have to push the spring loaded plastic device down, then push your diaper thru...well it gets poop all over your hands! I was so frustrated with this. This was something that was supposed to make things easier, not become poopier! So I looked online at you tube videos to see if we had essembled this horrid thing right and sure enough we did. To use the Diaper Genie II you have to smash poopy diapers into this platform spring loaded piece of plastic for it to fall into the base of the genie. Not very innovative is it? If I had known about the Diaper Genie II elite I probably would have gone that route, but I surely didn't think I would get a product I wanted to chuck or drive over with a Mack truck instantaneously after I purchased it.
I will be promptly returning this piece of plastic this weekend and hopefully getting my money back, because Playtex...it sucks. This mommy product reviewer gives this product a thumbs down. End of story.
Playtex, if you want to make right, you can send me the Diaper Genie II Elite, for a product review, and I will give you my honest opinion if the product really is better than the Diaper Genie II. ;)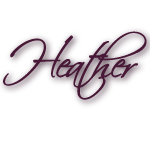 If you like my blog, please vote for me: