I would like to start off my monday morning with a review and giveaway!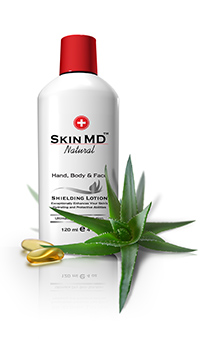 So last week I sampled
SkinMD Natural lotion
. I have your typical dish washing dry winter hands and SkinMD natural has helped to soften them.
The first time I used it, I pumped way too much lotion out and quickly realized I don't need much to do the job. I also found it a bit thin, and I'm used to thicker lotions for the really bad cracked dry skin, those lotions usually leave a greasy feel or residue on my fingers and this does not. It absorbed right in and afterward I was able to open door knobs and do things that you normally wouldn't be able to do with other heavier lotions. It did take me a while to figure out that this was a benefit not a draw back. Wouldn't it be nicer to have a thinner less heavy lotion do the job than heavier ones do without that heavy thick feeling? Of course you would. So what is SkinMD Natural lotion's secret?
This lotion is different than other brands due to its ingredients.
Dr. Peter Helton a Board Certified Dermatologist
recommends this lotion over other leading brand lotions for this reason,
"Previously all other moisturizers used glycerin as a humectant. A humectant is an ingredient that draws in moisture from the air and allows moisture to be maintained within the body. Skin MD Natural has a proprietary new ingredient that is proven to be 6 times more effective than glycerin. That is, as far as I know, the only product on the market that has this ingredient."
Or win it!
Here are the contest rules:
Open to U.S. and Canada Only!
You must leave your email address with each entry.
Do not compile your entries into one comment, or that one comment will count as 1 entry, leave separate comments for each entry.
With tweets you must provide the URL of your tweet in your entry.
Mandatory Entries:
Follow me on
Facebook
for 1 entry.
Follow Skin MDNatural on
Facebook
for 1 entry.
Extra Entries:
Follow me on
twitter
for 1 entry.
Follow SkinMD Natural on
Twitter
for 1 entry.
Follow me on GFC (left sidebar) (1 entry)
Retweet or facebook this giveaway: "
#Win a bottle of SkinMD Natural Lotion on MOHTH! Its an all natural moisturizer with a key non-greasy ingredient http://ow.ly/3xxFe
" (once per day for each, provide the URL)
Vote for me on either the
Picket Fence
or
Top Mom Blogs
(1 entry each per day)
Contest will end on
January 24th 2011 at 11:59pm AZ time
.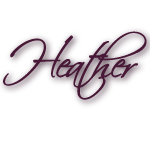 If you like my blog, please vote for me: