Today I am exited to introduce to you Monique from Arms of A Sister. I discovered her blog a few weeks ago thru our Hump Day Hop and brought her on board as a Co-Host and our featured blogger today.

Meet Monique:



"I am a single mom of 5 and 7 year old girls and we currently live in South Carolina. We're originally from Ohio and trying to make our way to the outskirts of Charlotte, NC, where I promise we'll settle down!
At Arms of a Sister I blog about anything I can get my arms around. Actually my blog name came from Alice Walker when she said "Is solace anywhere more comforting than in the arms of a sister?" I've got 3 younger sisters and an older brother back in Ohio. The girls and I really, really miss them.
I originally started blogging book reviews, and while most of my posts are about books, we have a blast blogging about other items we can use around the house.
Since my 5-year old was born with a congenital disease, we've been living life more simply and going old school – we use almost all natural, eco-friendly products in our house, I cook most meals from scratch, and our primary grocery store is the local Farmer's Market. All on a single mom's budget."
I am impressed that Monique cooks from scratch and on a single income budget. Most good cooks, cook from scratch anyway, but it can be really tough in this economy to cook healthy foods. Please stop by Arms of A Sister and say hi to Monique!
Monique here is your button: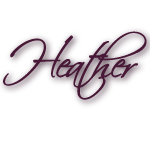 If you like my blog, please vote for me: