So once again I have met a new blogger in the bloggy world and I am excited to introduce to you Jamie from Hands on As We Grow.


Meet Jamie:
I'm pretty new to the blogging scene and am loving it more every day I do it. I think I learn something new every day regarding the world of blogs [yesterday I learned, from here, that you can add a 'Next' button for your Google Reader in your toolbar that lets you hop from blog to blog instead of just inside the Reader! How exciting is that?]


Anyway, besides learning all about blogging and connecting with other bloggers [which is really exciting for me!] - I started blogging to help myself become more hands on with my children. [See this post to learn more about my motivation behind blogging.] I know it sounds kind of contradicting that I'm spending all this 'me time' in front of the computer blogging when I want to be more hands on with the kids.





Where do I get the time to spend with my children?
I'm not sure how it is possible, but blogging has created more time for me to spend with the boys. I guess blogging gives me the push I need to do some hands on activities with them. (After all, I need something to blog about. What's better than blogging about something that makes you a better parent in the meantime?)
I say them. But really, I mean Henry.

Henry is my almost 3 year old boy and the star of my blog. He's very energetic (overly so, some may say). Providing (almost) daily activities or crafts keeps him busy and lets him either learn that some things take time and are quiet activities - like this post - or [the activities that work best in this house] a way to burn off excess energy - like this post!
George is my other son. He's 5 months now and is full of personality, but too young to join in our activities. He's a giggler and has turned into the sleeper of the family, despite his earlier attempts. Hopefully this summer will bring on some activities that he can join in on.
As for me, I'm just learning about parenting as I go.

I'm not a teacher or educated in any way to be one.

I stay at home with my boys and work on the side at our family-owned bakery decorating cakes. My husband and I are enjoying fixing up our old Victorian home and making it ours. I'm slowly getting it decorated now - see this post - after living here for over a year and a half.
Along with the Activities and Crafts we do in this house, I also have been partaking in Photo Project 365, taking a picture a day for the entire year (I love this idea and hope to continue it for years to come to capture day-to-day memories). I recap our week in photos on Sundays. On Mondays I like to feature 5 (High Five!) children-related projects/posts that we haven't gotten to yet, but I absolutely love the idea of them (this is my way of bookmarking them for later). On Fridays, I try to make it educational - though we're more about having fun here - I usually include a printable that we used during the week. Tuesday and Wednesdays are for our activities and crafts, and Thursdays are for something toddler related...
Once a month I write up a post about a project I did just for myself. [More motivation for me to get things done!]
This past week we had fun doing activities such as: Flour Play & Self Portraits and Hammering & a Spaghetti Flop, along with our craft : KoolAid Painting with a Fun Cleanup.
This coming week I plan to do a sequined star decoration and hopefully getting to some St Patty's day decorations with Henry along with a treasure hunt for gold!
Hope you have some time to stop by and say hi - I'd love to meet you.
So Jamie, This is your button you can display on your blog saying you were featured and made our Feature Friday Hall of Fame!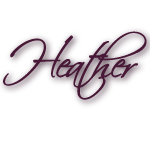 If you like my blog, please vote for me: