Raise your hand if you drink coffee every day or at least a few times a week? That would be me. I am as much a coffee drinker as I am a blogger and a mother. I probably should have put mother before blogger. ;) Anyway I use two (heaping spoonfuls of sugar in my coffee a day) Its pretty much a two/two/two ratio. Two Heaping spoonfuls of coffee that makes 4 cups of coffee brewed, then two spoonfuls of creamer make what I call a delicious cup of joe.

So when
Ideal
asked me to review their product I knew for certain I would use it immediately. The package came in the mail and I was given a box of 100 packets of ideal no calorie sweetener to try out and a 2 pound bag of the sweetener for cooking purposes.
I first tried the sweetener in my coffee and accidentally over sweetened my coffee. See the packets come in such a small size that I thought I needed more packets to sweeten my coffee than I actually did. It was embarressingly sweet that it didn't even taste like coffee anymore...just cream and sugar. This stuff is sweet by taste, but not by calories. So if you were to compare Ideal to regular sugar, you would probably use 6 packets of sugar compared to 4 packets of Ideal no calorie sweetener. So in this case less is more and well there are no calories, so its a no brainer.
I was a little skeptical if I would actually like this sugar or even use it again once my stash runs out, I will be using this stuff again. I hate equal, sweet n' low, splenda, they all give me the shakes and because they have aspartame in them, I am allergic. I have an intolerance to fake sugars. I break out in a rash on my arms and can sometimes get a headache. So I don't drink diet drinks or things that contain aspartame. I am happy to say, according to the ingredients on the side of the package there is no aspartame in this sweetener, which means no shakes, no crazy itchy skin crawling feeling or a feeling of going into a sugar coma!
So what is the key ingredient to why Ideal no calorie sweetener is so great? Its called xylitol. Xylitol is a natural sweetener found in fruits and vegetables. Its Suitable for diabetics and valued at seven on the glycemic index. It also helps prevent tooth decay and plaque from forming on teeth.
So lets compare real quick:
To Sweeten your coffee:
2 teaspons of Sugar: 30 calories , Ideal No Calorie Sweetener, 1 packet, No Calories.
Same great taste!
For more information and promotions on Ideal No Calorie Sweetener check out these sites:
Find out where
Ideal® No Calorie Sweetener
is sold near you.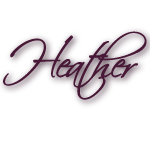 If you like my blog, please vote for me: