Raise your hand if you think maternity clothes are so hard to come by, especially clothes that flatter that baby bump of yours and don't make you look like an elephant? When I was pregnant with my son, all the maternity stuff in the maternity sections of department stores were so ugh, not attractive, they accentuated my butt, which is accentuated enough, or were just too plain, didn't show any style....So I actually would shop at Charlotte Russe when those empire cut tops were in style to try and stay up to date on the style. Then of course as soon as the baby bump was gone I had to pack away all the clothes.
When Kiki's Maternity Fashions asked me to do a review and giveaway I was thinking...hmmm how could I review this when I'm not pregnant, well not yet anyway....but I went to their store and was enthralled with the style and all the cute tops and dresses! I chose this amazing red printed ruffle sleeve dress. If you think that is cute, you have to check out the other ones!
So when they sent me the dress I wore it to church on sunday and felt amazing in it. I just love that I can wear it pregnant or not. This means you don't have to pack away your maternity clothes until the next baby, you can wear them all year long!
Now Kiki's Maternity Fashions also sells some awesome maternity jeans, I don't have the bump to sport them, but thought they were so cute and they will be a must for me in the future!! So you'll have to check those out too because toward the end of my pregnancy now matter how hard I tried I just could not sport regular jeans even with a belly band over it, the buttons showed through and the only ones I could find were not flattering in the least.
This dress washed well, but it is made of thin stretchy type material. Wash it on knits and delicates with like colors. Can be washed in the dryer but hang up immediate because it tends to wrinkle with the thin material. I believe this dress or another item from Kiki's Maternity Fashions is a must have!
This is me wearing the pretty red dress!
Isn't it pretty!
Don't you want one?
Here is how you can get it:
Or you can win a $25 gift card for Kiki's Maternity Clothes.
Here are the contest rules!
Open to U.S. and Canada Only!
You must leave your email address with each entry.
Do not compile your entries into one comment, or that one comment will count as 1 entry, leave separate comments for each entry.
With tweets/facebook updates you must provide the URL of your tweet or update in your entry.
These two are mandatory entries and must be done before the extra entries

:
Go to Kiki's Fashions and tell me one item you love from their store.
Follow me on GFC (left sidebar)
Extra Entries:
Follow me on twitter for 1 entry.
Follow Kiki's Maternity Fashions on Facebook for 1 entry!
Like My Fan Page on Facebook for 1 entry. (note: for those that had problems in the past fanning my page, the issue was I had United States only checked for page permissions, this was fixed)
Retweet or facebook this giveaway: "

#Win a $25 gift card on MOHTH to Kiki's Maternity Fashions! Affordable, stylish maternity wear! http://bit.ly/eVDctj #giveaway

" (twice per day, 1 entry each, provide URL)
Vote for me on either the Picket Fence or Top Mom Blogs (1 entry each per day)
Contest will end on
March 2nd 2011 at 12:00pm AZ time
.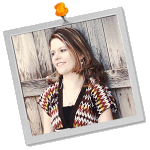 Author:
Heather
Wife
,
Mother
of Two Boys,
Coffee Addict
,
Pinterest obsessed
, an
aspiring writer
balancing every day life of
raising a family
and
blogging
about it. If you like what you just read, consider casting a
one click vote.
Connect: Twitter | Facebook | Instagram | Pinterest | LinkedIn | GooglePlus |Newsletter | Emailed Posts