WE WOULD LIKE TO OFFICIALLY CONGRATULATE OUR WINNER OF THE ST. PATTY'S DAY CASH PRIZE GIVEAWAY!
Congratulations Wendy for Entry 669!
Open to Anyone with a Paypal Account!
Yep! You have your chance of winning $110 cash via paypal on St. Patrick's Day, March 17th. I've teamed up with nine other bloggers to help give you one awesome prize. CASH! Who doesn't love cash? You have 84 possible entries for this contest and we have provided an easy form to submit your entries below.
*There are no mandatory entries, but the more entries you do, the greater your chance of winning! You must submit all your entries on the form below for them to count. Each blog will display the form in their post or a link to the form to make it easier to submit your entries.*
1. Follow Heather from
Mommy Only Has Two Hands
on GFC. You must leave her a comment on this post for your entry to count and you must add your entry to the google documents form belowe.
An easy way to find the post is to look for their Cash Prize Giveaway Button, click on it and it will link you to their post.
(1 Entry)
2. Follow Tiffany from
Wyatt Family Farm
on GFC. You must leave her a comment on this post for your entry to count and you must add your entry to the google documents form. (Must leave comment and fill out form, 1 Entry)
3. Follow Monique from
Arms of A Sister
on GFC. You must leave her a comment on this post for your entry to count and you must add your entry to the google documents form. (Must leave comment and fill out form, 1 Entry)
4. Follow Jennifer from
I'm Not Super Woman
on GFC. You must leave her a comment on this post for your entry to count and you must add your entry to the google documents form. (Must leave comment and fill out form, 1 Entry)
5. Follow Ellie From
A Little of This And A Little of That
on GFC. You must leave her a comment on this post for your entry to count and you must add your entry to the google documents form. (Must leave comment and fill out form, 1 Entry)
6. Follow Jennifer at
Crafting in The Corners
on GFC. You must leave her a comment on this post for your entry to count and you must add your entry to the google documents form. (Must leave comment and fill out form, 1 Entry)
7. Follow Jessica from
Ramblings of A Stay At Home Mom
on GFC. You must leave her a comment on this post for your entry to count and you must add your entry to the google documents form. (Must leave comment and fill out form, 1 Entry)
8. Follow Shari from
One Grown Two to Go
on GFC. You must leave her a comment on this post for your entry to count and you must add your entry to the google documents form. (Must leave comment and fill out form, 1 Entry)
9. Follow Julie from
Sharing Savings With You
on GFC. You must leave her a comment on this post for your entry to count and you must add your entry to the google documents form. (Must leave comment and fill out form, 1 Entry)
10. Follow Paola from
Domestic Diva In The Making
on GFC. You must leave her a comment on this post for your entry to count and you must add your entry to the google documents form. (Must leave comment and fill out form, 1 Entry)
11. Become a Member of
MommyTLC
and leave a comment on this blog post below saying you are a member and with what name you signed up with. We will confirm it with the owner of MommyTLC. (must fill out form below for entry to count, 1 entry)

12. (Worth 3 entries, fill form out each time for each entry.)
Button to Display on Your blog
13. You can tweet/facebook this giveaway up to 3 times per day. You can use the tweet this button at the top. (Must provide URL to tweet and enter it into the form each time)
14. You can blog about this giveaway (worth 5 entries, provide URL of post or page in entry form. Fill it out 5 times.)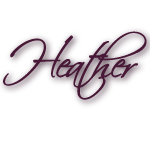 If you like my blog, please vote for me: