Today this is what my world looks like outside.
When I was grocery shopping yesterday I took a short little detor over to the lake behind our house to snap these two pictures:
I love a lake with snow around it. I don't know why.... its just picturesque.....
Cold Ducks!
So it just seems like a day to stay home. I would normally be scurrying around getting ready for church and brewing some coffee, but I think we'll just stay home today, stay off the roads. I keep seeing the scanner reports of rollovers and car accidents and its not even a monday morning, so it sounds like a good day to chillax around the house in my bath robe and it gives me a chance to catch up on some projects today, such as finally packing away J's old baby clothes from his closet, clean a bathroom, mop some floors, possibly making a changing pad cover and catch up on my blog reading.
What are you doing this Sunday morning?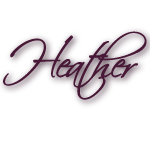 If you like my blog, please vote for me: