Hi Blog Hoppers and readers alike! I just wanted to let you know about two things going on right here on MOHTH tomorrow. A $110 cash prize giveaway on St. Patty's Day starting at midnight tonight, EST co-hosted with nine other bloggers!

And of course my Feature Friday blogger Monique from Arms of A Sister. Anyone who comments on these Feature Friday Posts or participates in my Hump Day Hop has the opportunity to get featured themselves. So keep that in mind when Hump Day Rolls around.

If you are stopping by from a blog hop, leave a comment so I can follow back! Also I would greatly appreciate a vote from ya'll on the Picket Fence. I promise to return the favor!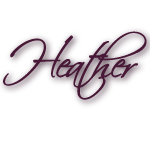 If you like my blog, please vote for me: