For this Friday I would like to introduce you to a woman and fellow blogger that I have a lot in common with. While, I don't have a four year old, I do have a two year old and I watch a 2 year old and an infant and my days are crazy sometimes. Its what I like to call organized chaos. Everything is scheduled, but on the surface looks like a tornado has run throw my house. It all gets cleaned up at the end of the day just in time for me to start over though, but I digress, here is Hope from Peanut Butter and Hopey.



"My name is Hope and I write Peanut Butter and Hopey. The name is called Peanut Butter and Hopey because everyone in my family would live off of peanut butter if they could. It's definitely my husband's and kidlets favorite food. Peanut Butter is something that is asked for multiple times in this household. Since my name is Hope, we just put two and two together and came up with the name.
I am currently a stay at home mom to 2 amazing children ages 4 and 2 that I love with all my heart! They definitely keep me on my toes. I can't turn my back for one second or my little 2 year old is definitely into something. I have an amazing husband who is the love of my life and we are celebrating our 5th wedding anniversary today. We were together for a little over three years before getting married. Wow... 5 years of marriage has gone by too fast!
I am new to the blogging world and am learning something new every day. I love blogging about easy recipes, the crazy things that go on in my life, random crafts, and reviews and giveaways. I have my first giveaway for Pottery Barn and The Hungry Little Caterpillar by Eric Carle going on right now which ends on March 23rd. Entering into the blogging world has been an exciting journey and I can't wait to see what the future brings!"
I think I could have written this myself. My Two year old is totally into everything whenever I turn my back, so already Hope and I have a lot in common, but my husband I will be celebrating our 4th wedding anniversary next month, wow! So please please with a cherry on top, stop by
Peanut Butter and Hopey
to say hi and follow her.
And with that, I award Hope this button to put on her blog!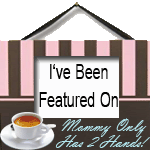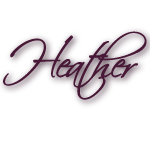 If you like my blog, please vote for me: